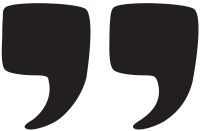 Any process can be described with one of 8 workflows going through 5 processes.
— Jan van Bon
Scans
Before you begin your USM journey, you should know where you are.
We can analyze your current situation using USM scans. If we scan your current situation before the project, you can use the results to demonstrate the business value the project may provide to your organization. We can also do the scan later, in the initial phase of the deployment project.
There are multiple types of scans, with varying depths and scopes, depending on the needs of the organization. USM scans use a mix of surveys, interviews and reviews of existing documentation and tools. The result is typically presented in a form of a report.
Quick scan can also be done as a self-assessment, using an Excel template or an online form.
Coming soon Online self-assessment form! Register on the resources page for our newsletter to get notified.
Coaching
Your organization should become self-sufficient in providing the USM. Our coaches can help you in your path towards self-sufficiency, with various forms of knowledge transfer, such as informal training and coaching. We can also set you up with more formal USM training if needed.
We are flexible, but typically avoid consulting, deployment work and project management, because they do not help you to become self-sufficient.
Tooling
Tooling is an integral part of the USM deployment project and will play a major part in its success.
Existing systems may need to be integrated, or you may need to build or purchase new ones.
We can help you in evaluating suitability of your current systems in terms of USM features, evaluating alternatives, or implementing the necessary custom tools, integrations and glue between systems.
Audit Support
We have the tools to assist you in various kinds of service management audits that target frameworks and certifications, such as ITIL v4, ISO 27k, ISO 20k, COBIT. We can provide your auditors with cross-references between USM and the target framework or certification.
We do not do audits or provide you with certifications.